Net emissions with degradation (OLD AND SECONDARY GROWTH FORESTS)
The table below shows the estimates of net CO2 emissions incorporating emissions from forest degradation. The 2nd order shallow cut emission estimates were used to its calculations. Estimates for the entire period and for all gases are available for download.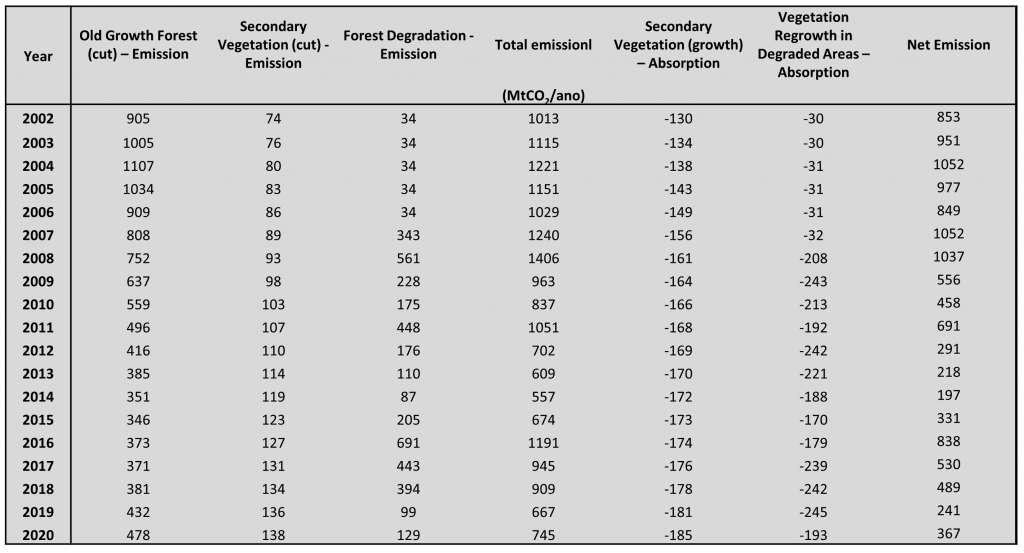 The parameters used for net emissions calculation considering forest degradation in the Brazilian Amazon are summarized in the Table below.