Net emissions without degradation (OLD AND SECONDARY GROWTH FORESTS)
The Table below show the estimates of net CO2 emissions considering the dynamics of vegetation regrowth in deforested areas. Estimates for the entire period and all gases are available for download.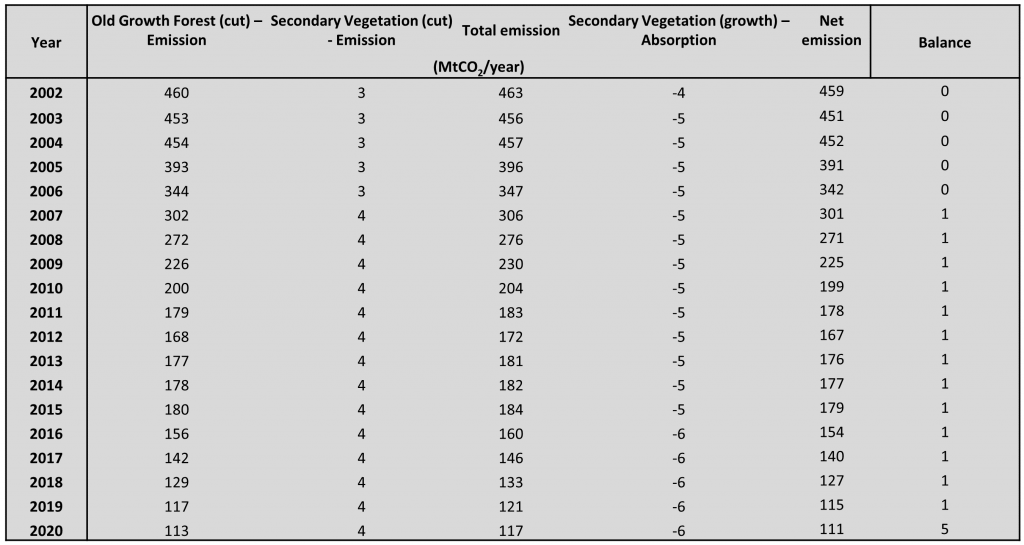 The parameters used for net emissions calculation considering the vegetation regrowth in the Brazilian Cerrado are summarized in the Table below.